This bundle includes:
1 x Bread Bin
1 x Tea Canister
1 x Coffee Canister
1 x Sugar Canister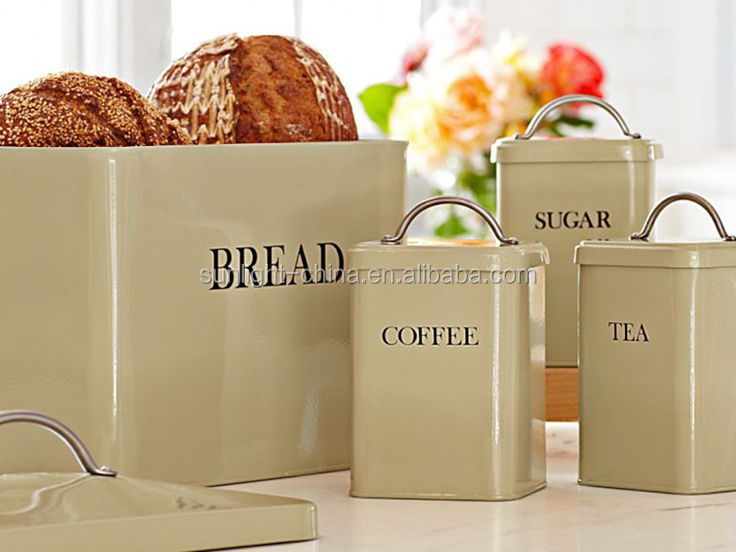 With their bold, clean lines, the retro-style Bread Bin and Canister Set is a must have for every kitchen. Eminently practical the canisters fit up to 500g of freshly ground coffee, 160 tea bags or 1kg of sugar. They're designed with tight-fitting lids and the simple 'tea', 'coffee', and 'sugar' printed on one side, so there's no confusion over your cuppas!
Whether you bake your own bread, or pick up fresh from the farmer's market, our Bread Bin will prove a trustful home for your loaves. Rated as one of the Independent's Ten Best Bread Bins, it has a sturdy chrome handle, is easy to clean and good-looking enough to display.
The timeless design of the Bread Bin and Canister Set fits both modern and more traditional style kitchens. Combining functionality with style, they're crafted in Powder Coated Steel and finished in our Clay colourway to add a freshness to every home. We think this set would be a perfect upgrade for every kitchen worktop.
All items in this group can also be customizationed separately.